Refrigerator Dill Pickles | How to Make Homemade Dill Pickles
My little garden has been flourishing this summer! I have always loved canning and preserving food but sometimes you just want a quick recipe for your garden harvest. This simple recipe for Refrigerator Dill Pickles is great for those of you who haven't tried canning yet, or just want a quick recipe to make homemade dill pickles.
I love the taste of dill pickles. They are a great addition to any sandwich or burger and I often enjoy a good store-bought pickle. But for me, nothing beats homemade dill pickles that I can eat whenever I want with no preservatives and chemicals added to them! This post will show you how to make your own delicious batch of refrigerator dill pickles – no canning required – in just a few easy steps!
There's nothing like homemade dill pickles. And you just might be surprised at how easy it is to make your own batch of refrigerator pickles!
If you've planted several cucumber plants, you may have found the plants are producing more than you can eat fresh. Making homemade dill pickles is a simple way to use up all those delicious cucumbers before they go bad!
Cucumbers are best picked before they get too big. Cucumbers with smaller seeds made the best pickles.
This recipe for homemade dill pickles is perfect for small batch pickling. Maybe you took a trip to your local farmer's market and found some lovely cucumbers. Or maybe you stopped at farmer's stand on the side of the road. Or maybe your local grocery store has an abundance of fresh pickling cucumbers right now.
Regardless of how you came to the decision to make homemade dill pickles, I think you'll love this recipe!
Pickles are a delicious and healthy snack to have on hand. They're also really easy to make, so you won't need any special equipment or skills. In this blog post, we'll show you how to make refrigerator dill pickles with tips and a recipe that will be sure to please!
This recipe is quick, easy, and tastes great! And while there are many other ways to prepare dill pickles like canning them in jars, this recipe is perfect if you don't want to mess with canning and long-term preserving but still want to enjoy homemade dill pickles.
What are refrigerator dill pickles?
Refrigerator dill pickles are cucumbers that have been soaked in a vinegar and water solution, then served cold. This method is different from traditional canning because it does not require the use of pressure cookers or a hot boiling water bath to make them shelf-stable.
The recipe we're going to share with you below is a simple recipe you can make anytime you want a delicious homemade dill pickle!
How to Make Refrigerator Dill Pickles
The first thing you'll need to do is grab your cucumbers. They can be any variety, but I recommend using English cucumbers because they're easier to find and work with for this recipe.
Alternatively you can visit the farmer's market and get pickling cucumbers – or if you have cucumbers growing in your garden, this is a great way to use up those cucumbers!
Once you have the cucumber it's time to prepare it by slicing off both ends of each one and either slicing the cucumber or cutting it into spears. Then, place your cucumber slices or spears in a jar.
You may want to soak your cucumbers in a saltwater solution before pickling. This step is optional but will give you crisper pickles. You'll find instructions for soaking later in this post.
Next you'll prepare the vinegar solution and pour it into the jar with your cucumbers. This will be used to help preserve the pickles so they last longer in a refrigerator.
To make this solution, you'll need water and vinegar – white vinegar is best but you can use apple cider or any other type of vinegar as well. Make sure that whatever you choose has the right percentage of acetic acid in it, which is usually between four and eight percent.
After you have your water and vinegar mixture prepared, pour the solution into a jar with pickles to make sure that they are completely covered by it.
Put them on the counter for about an hour so that they can soak up the vinegar mix before storing in the refrigerator.
Why should I make my own fridge dill pickles?
The taste of homemade fridge dill pickles is much better than store bought. Store-bought pickles are preserved with chemicals and processed for long journeys, which can turn them to mush or make them unappealing after a while.
Homemade refrigerator dill pickles taste delicious and are the perfect addition to a picnic, lunch box, or any dish.
How long do they last in the fridge after being made?
These homemade refrigerator pickles will last about two months in the fridge. Just remember that the longer they sit in the refrigerator less crunchy the cucumbers will be.
The recipe below will make about two to pint jars worth of refrigerator dill pickles.
Do you need a canning jar for these?
No, you do not need a canning jar for these homemade refrigerator pickles. You just want a sterile glass container with an airtight lid to make them in.
Tips for Making your own Fridge Dill Pickles
Here are a few tips for making your own fridge dill pickles:
– Use a large bowl to soak the cucumbers in saltwater for at least an hour and up to 24 hours. This will help cut down on bitterness from the pickles.
– Be careful of what kind of vinegar you use. I recommend white vinegar because it is milder and will not add color to the pickles like many other varieties of vinegar might.
– You can also choose to use red pepper flakes to this recipe for a little heat.
– If you have any spices that might compliment the flavor of dill, now is your chance to experiment!
How to Soak Cucumbers Before Pickling
It is best to soak cucumbers in saltwater for a day before pickling them. This helps reduce the bitterness of the cucumber and also makes it crisper.
To soak the cucumbers you'll need:
about three tablespoons of salt for every quart of water
a large bowl or container to soak the cucumbers in
Start by filling your pot with enough water to cover all your cucumbers. Add in salt and stir until dissolved. Then, add in batches of your sliced cucumbers and place the lid on top. Allow them to soak for a few hours and up to 24 hours before you start your pickling process.
After they have soaked, take them out of the water and place them in a colander. Run cool water over them to rinse off any salt that is still on them.
Homemade Dill Pickles
To make homemade dill pickles you'll need a few ingredients and supplies.
2 pounds cucumbers
3 ½ cups water
1 ¼ cups white vinegar
1 tablespoon sugar
2 tablespoons canning and pickling salt
4 cloves garlic, peeled and crushed
4 sprigs fresh dill
mason jars with lids
Be sure to print my homemade dill pickle recipe on the card below to add to your recipe binder.
Please note: This recipe for homemade dill pickles is a refrigerator pickle recipe. That means, you cannot store the pickles without refrigeration. Refrigerator pickles are an easy way to preserve your cucumbers without processing them in a water bath method of canning.
did you make this recipe?
Share a photo on Instagram and tag me at @ahometomake – I love seeing your pictures!
Frequently asked questions about refrigerator dill pickles:
Q: Why do I need to soak the cucumbers for an hour?
A: Soaking your cucumbers in water is important because it will help cut down on the bitterness.
Q: How do I know when the cucumbers are finished soaking?
A: When you can see a clear liquid on top of your water, this means that they have completed their soak. You will also be able to taste them and feel if there is still any bitterness or saltiness left in them
Q: What should I do with my pickles after they have soaked?
A: After you have soaked your cucumbers, you're going to want to pack them in a jar.
Q: How long does it take for cucumbers to turn into pickles?
A: It can take up to three weeks for cucumbers to turn into pickles!
Can I make refrigerator dills with store-bought cucumbers or do I need to use fresh ones?
Yes, you can use store-bought cucumbers! The great thing about this recipe is how easy it is to make. Plus, you can use whatever cucumbers you find in the store.
Are there any other ways to preserve cucumbers besides canning, freezing, and making them into refrigerated pickles?
Some other options for preserving cucumbers are to make them into kimchi, sauerkraut, pickles with vinegar and sugar (a.k.a., sweet pickles), or even dried!
Free Printable Recipe Binder
Free Printable Recipe Binder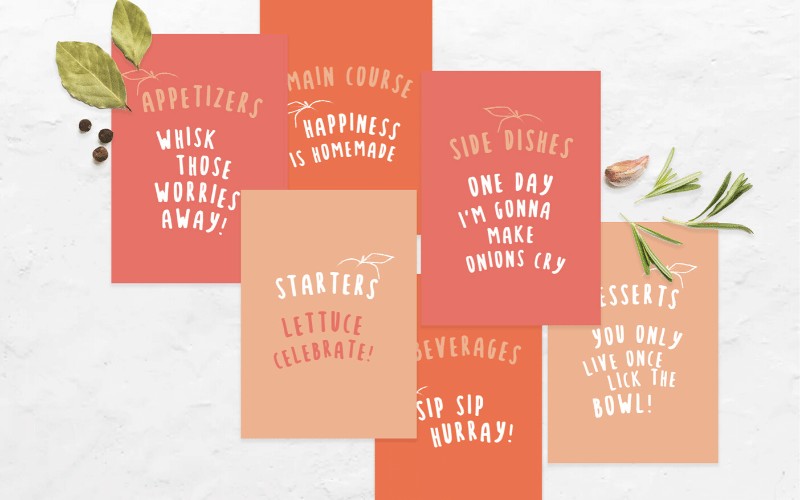 If you decide to try this recipe for homemade dill pickles, be sure to let me know in the comments below!